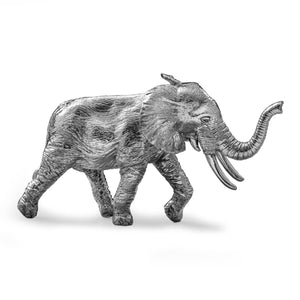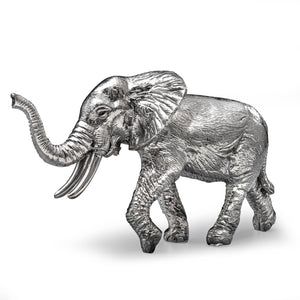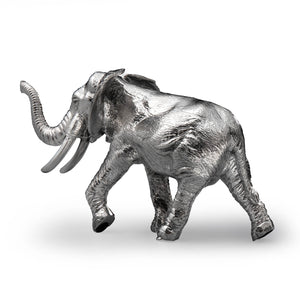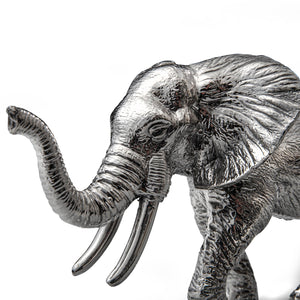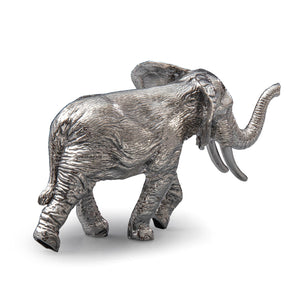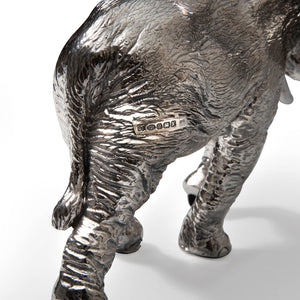 Exotic Animals
Silver Running Elephant - Height 10cm
runelep
Fine English Sterling Silver elephant.
Clearly hallmarked.
African Elephant with trunk up.
Symbol of good luck.
Height 10cm.
Weight 374g.
Our latest edition to our silver elephant range is a cheerful chap. He is one of our smallest elephants but will bring a lot of joy and good luck.
He is handcrafted in England in the finest sterling silver and is clearly hallmarked. The engraving on this small piece is to be admired and a lot of attention has been given to the happy expression of the little chap.
He stands 10cm in height and weighs 374g.
He will stand quite happily in any room or office and makes a wonderful gift of value to either a child or an adult. Silver never depreciates in value, making this little elephant a worthy gift to the one you love. 
---
---
You may also like these animals