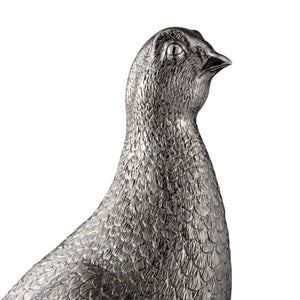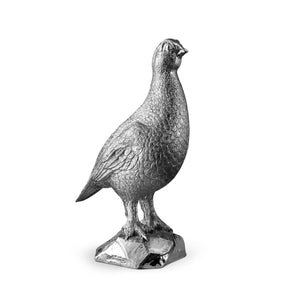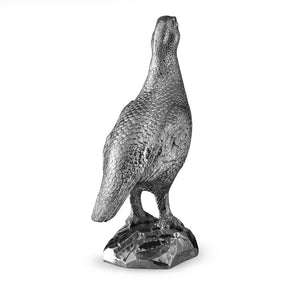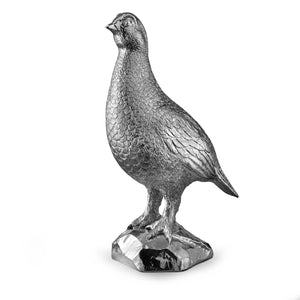 Hunting & Fishing
Silver Grouse - Height 25.5cm
lgegrouse
Fine sterling silver grouse ornament.
Clearly hallmarked on base.
Finished to a very high standards.
Height 25.5cm.
Weight 1515g
Our latest Silver grouse editions are quite stunning, engraved to a high standard and polished to a high sheen. This is our largest grouse standing 25.5cm in height and weighing in at 1515g.
Here at the Silver Basket we are fond of our grouse both large and small, each has its own particular personality and expression and there will be the perfect one for you. If you would like a brace of grouse please do contact us on 07725 465339.
All of our silver animal ornaments are handcrafted in England and forwarded to you in a dark blue gift box.
---
---
You may also like these animals