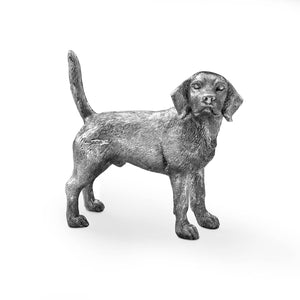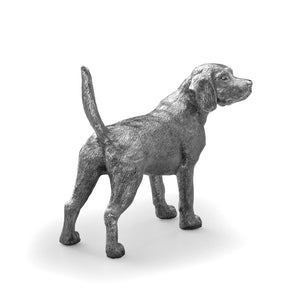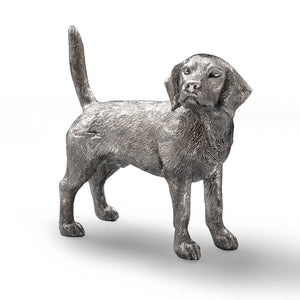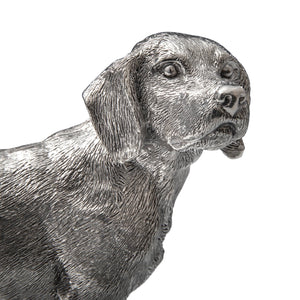 Hunting & Fishing
Silver Beagle - Height 12cm
Smbgl
Sterling Silver Beagle ornament
Hallmark clearly stamped on hind quarter of Beagle
Height 12cm
Weight 346g
The perfect gift fo a dog lover
Horse and Hounds
This is a beautifully crafted little silver Beagle ornament, full of expression and personality. He stands 12cm in height and is a good weight at 346g. This silver beagle is made from the finest English sterling silver and bears a hallmark on his hind quarter.
Our Beagle figurine is the perfect gift for a dog lover or anyone involved in outdoor pursuits. The dog has a pleasing face and will make an ideal gift for either child or adult. 
All of our silver animal ornaments are handcrafted in the UK and are forwarded to you in a gift box.
The Beagle was first bred for hunting hare, an activity known as beagling but now they are more commonly used as a detection dog for agricultural imports. Along with the Basset Hound the Beagle has the best sense of smell amongst all other dog breeds.
---
---
You may also like these animals